Forge Student Ministries is geared towards students in the 6th – 12th grades to challenge them to discover and pursue an authentic faith, build a community of family, and make a positive impact around them as they discover their personal relationship with Jesus and the mission God has designed for their lives!
FORGE TOGETHER
SUNday, August 8th @ 6pm
First Sunday of the month is FORGE TOGETHER. It's a great time of fun, and fellowship with special speakers and events that bring students closer to a personal relationship with Jesus. For students in the 6th – 12th grade. Bring a friend and get ready for an experience to remember. This month Forge Together is on the second Sunday, due to first Sunday being a holiday.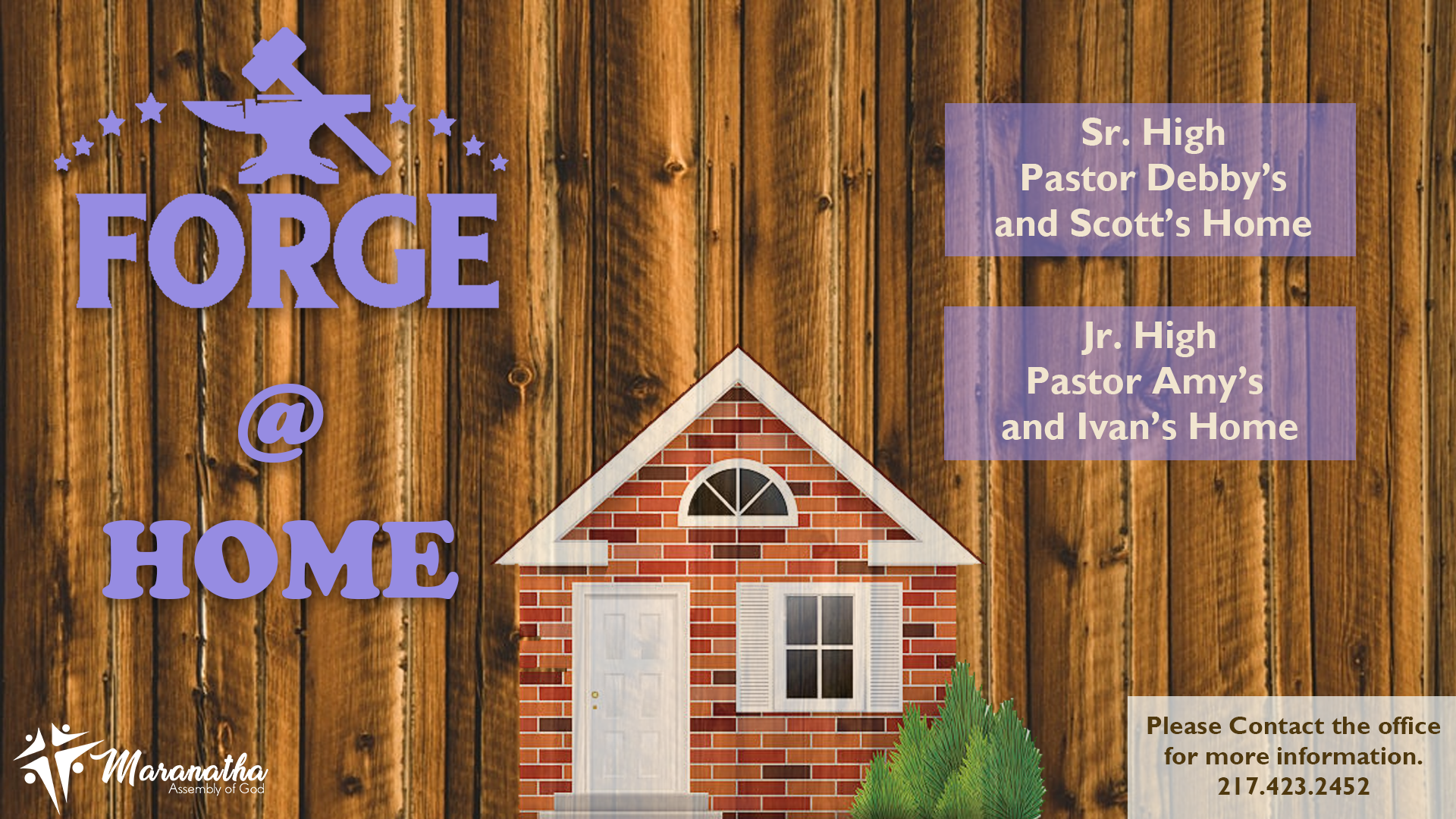 Small Groups
july 18th & 25th // 6pm
Come and enjoy some time together for a small group Bible study as we Pursue a deeper connection with God. Jr. High (6th -8th) will be at Pastor Amy and Ivan's home and Sr. High (9th-12th) will be at Pastor Debby and Scott's home. Please call the office for address information.
Want to stay connected on all things Forge?
Sign up for REMIND  to get text reminders on events, deadlines, and upcoming info!
Text @forgeyouth to 81010